Travelling
Thanks to the quick universal adapter "Addy" (International patent pending) you can connect My Perfect Colon to the tap in a quick and easy way, without removing the aerator or worrying about the type of tap tread.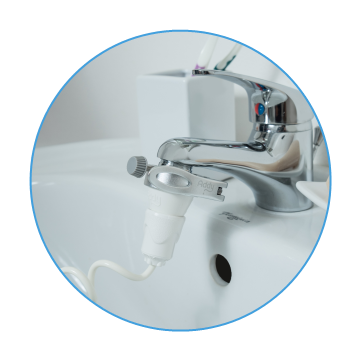 The "Addy" adapter allows you to comfortably use My Perfect Colon while travelling (at hotels, camping, boats, etc…) o with non-standard tap treads.

Thanks to the "Addy" adapter, you can always carry My Perfect Colon with you, to maintain regularity and avoid constipation while travelling and to keep up with a correct colon hygiene.

Using "Addy" is very simple: just mount it to the tap, without removing the aerator, and in just few seconds you can connect and use My Perfect Colon.

The universal quick adapter "Addy" is included in the "Travel" version and can also be purchased separately as an accessory for the "Basic" version.